The Outdoor Concept
The professionally skilled Streetlife team speaks the language of landscape architects. Our many years' experience with sustainable materials and vandal-proof constructions in public spaces makes Streetlife a strong partner to work with.
Streetlife likes to exchange knowledge with various professionals. We strive to keep innovating, advising and inspiring. As a designer and supplier of products, we not only consider it a privilege to actively collaborate with you on your ideas and concepts, but also relish the challenge of working with prominent architects and municipal bodies.
Streetlife's Collection of high-quality products combines natural style and appealing design with robust materials. The strong mutual cohesion displayed by our comprehensive series is unique. The urban planner will experience a great deal of freedom when incorporating Streetlife's products.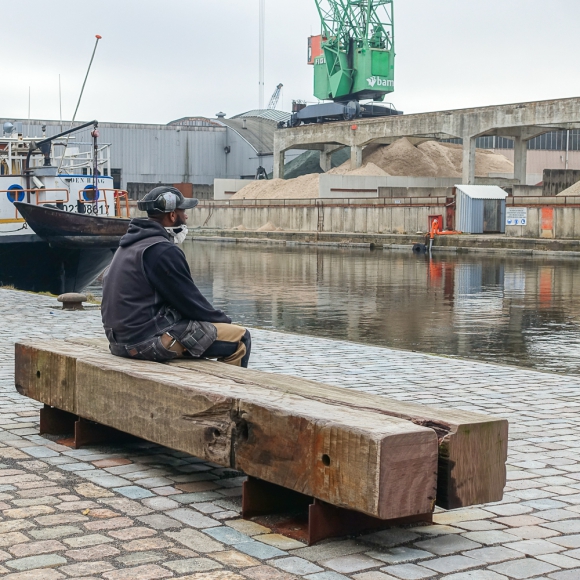 Design Works
In addition to the standard products from the Streetlife Collection, Streetlife also designs customised solutions, often in close cooperation with a landscape architect or a municipal project leader. Generally, initial conceptual directions are provided by the architect, based on which Streetlife undertakes design and realisation.
Such projects can be carried out on a fee basis or as part of a design & deliver contract. These customised solutions must be in line with our expertise and know-how.
Materials & Maintenance
The use of durable products that are resistant to weathering and vandalism is of fundamental importance in the outdoor space. Streetlife has over twenty years' experience in applying a multitude of materials and construction methods in various climates. Innovation and research into new sources and their maintenance is a continuous process. The Streetlife R&D department undertakes ongoing studies into new materials, such as bio-composites with natural fibres, and traditional sources like hardwood continue to evolve as well. 
Bee Public
Bee Public is Streetlife's design lab that is run by young designers who have passion for product design and an eye for detail and who adopt a new approach that breaks with existing norms. In consultation with our clients, the Bee Public design team quickly creates appealing concepts. The team specialises in design and consultancy services, and its expertise is underpinned by a thorough knowledge of sustainable materials and calculation methods that quantify outdoor sustainability.
Bee Public is a bee hive. It's where talented designers transform ideas and information into innovative, contemporary solutions. The design lab's 'Sweet Solutions' vary from interactive workshops and sustainability consultations to the design of landscaping elements for outdoor use.